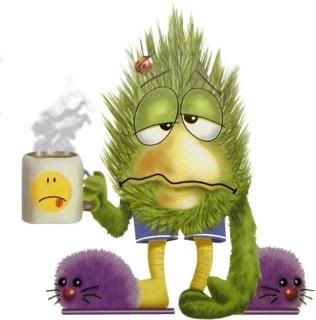 I get the Bad Blogger Award for the month!! I'm sorry I haven't posted any reviews lately...have been busy over at my other blog
World According to Books
...participating in the Bloggiesta event last weekend and trying to get ahead in reviews over there.
This weekend is devoted to this blog!!! I have several fantastic books to review and I want to do a little housecleaning here. Maybe even do a new template design!!
Here are some of the reviews you can look forward to next week:
Fatal Affair by Marie Force (excellent romantic suspense)
Broken by Shiloh Walker (fantastic romantic suspense)
Naked Edge by Pamela Clare (another fantastic romantic suspense)
The Girl on Legare Street by Karen White (a little paranormal thrown in - ghosts)
Suddenly One Summer by Barbara Freethy (contemporary romance - angels)
Another happening around here that I am so excited about...
Marie Force
will be joining me next week at
World According to Books
for an author interview!! I can't wait for that...she is super sweet and an excellent author. Her two print books are
Line of Scrimmage
and
Love at First Flight.
Her newest book will be released on June 21, 2010 from Carina Press in eBook format...
Fatal Affair.
All her books are fantastic, and if you haven't tried an eBook...
Fatal Affair
would be a great one to initiate you into that format.
So look for some reviews on some great books and my first author interview next week!!!