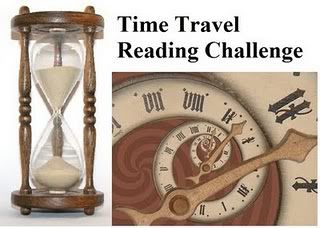 I am really hoping that the
Time Travel Reading Challenge
will help me continue on my journey through the Outlander series. I have read the first one and absolutely loved it!! I need to delve into the second book. Also, I want to continue both Karen Marie Moning's and Janet Chapman's Highlander series.
This challenge is being hosted by Alyce over at
At Home With Books
. It is a "no pressure" challenge where you decide how many books you want to read, and the time frame runs till the end of 2010. I am not sure when it starts...I am assuming January.
Here is my book list:
Outlander series by Diana Gabaldon

Highlander series by Janet Chapman
Highlander series by Karen Marie Moning
Somewhere in Time by Richard Matheson (loved the movie, but never read the book)