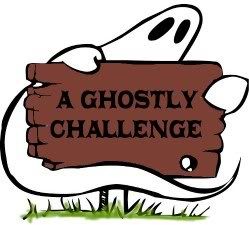 I completed the Ghostly Challenge on 10/31/08 - I know I am late in posting this - LOL. I chose not to read horror stories, but instead light, fun, romantic reads. This was a great challenge hosted by Callista at smsbookreviews. The rules of the challenge were to read 2 ghostly books before October 31, 2008. Thank you Callista for posting my url's of my reviews on your blog (I forgot to do that :-) ).

Here are the 2 books that I read:

1. Stardust of Yesterday - Lynn Kurland - 9/26/08 - Review
2. A Babe in Ghostland - Lisa Cach - 10/7/08 - Review

Here is a link to my original post on this challenge.

Thanksa again, Callista, for hosting this fun challenge!!