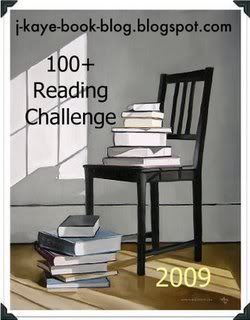 J. Kaye is hosting another fantastic challenge - the 100+ Reading Challenge. I participated in this challenge this year - but I am not going to make it to 100. School just got in the way. I will get close though - LOL.

I am hoping that I'll be able to meet the challenge next year becuase I will have graduated next Spring.

The challenge is easy - read 100 books in the year 2009 (no starting early). The challenge runs from 1/1/09 to 12/31/09. Any books are acceptable.

There is also a Yahoo Group that you can join to talk about your books.

So head on over to J. Kaye's and sign up with Mr. Linky.

My books will be listed below.