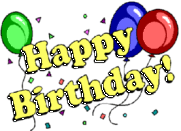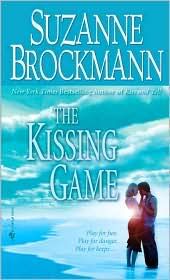 Title: The Kissing Game
Author: Suzanne Brockmann
Publisher: Bantam
Published: 1996 (reissue 2009)
Pages: 288
Genre: Contemporary Romance
Series: Sunrise Key Trilogy (Book #2)

This book satisfies my "friends to lovers" theme for this month's TBR Challenge. It has been sitting on my TBR list for sometime now - however, I did post the reissue cover, not the cover that I have. It is also time to celebrate another author's birthday - this month is Suzanne Brockmann.

This was a really quick read with a sweet romantic theme. If you want a light read, simple romance, that leaves you feeling good in the end - then this is the book for you.

Simon is the love em' and leave em' type with a long list of women in his past. Frankie is his friend who has loved him from afar for a long time. But she knows not to get tangled up with him because she would only be another notch on his bedpost. However, circumstances throw them together when Frankie's wealthy client wants her to find a former visitor to the island. She is the island's private investigator, and this case could be a real plus for her business. Simon wants to be her assistant for reasons of his own. Once together, the sparks fly, but will Simon walk away as he has always done - or has he finally found the one woman that makes him think of forever?

I enjoyed this read - it was a feel good story that will make you believe in happily ever after. The book is dated since it was written back in the 90s, but that didn't matter to me. Like I said, it was a simple romance that just makes you feel good in the end.




Rating: 3/5
Pages: 288
Completed: 5/20/09