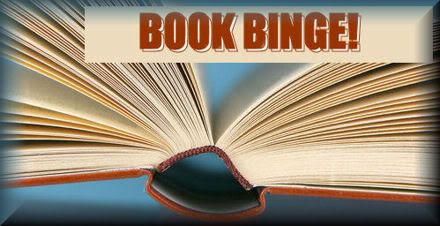 The annual
Book Binge
runs the whole month of April, and the rules are very simple.

1. For the month of April, keep track of the books you read.
2. On May 1, post your list on your blog.

I already have a couple of books read for April, but I haven't posted the reviews for them yet.
Here is my List:
1. Montana Creeds: Logan by Linda Lael Miller
4/1/09;
Review
2. Simple Wishes by Lisa Dale
4/1/09;
Review
3. Passing Through Paradise by Susan Wiggs
4/7/09;
Review
4. Once a Cowboy by Linda Warren
4/21/09;
Review
5. Dancing in the Moonlight by Raeanne Thayne
4/22/09;
Review
6. The Secret Hour by Luanne Rice
4/25/09;
Review
7. Hot Flash by Kathy Carmichael 4/30/09;