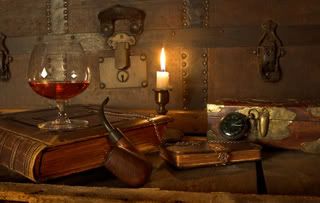 The Pub Challenge is all about reading current books published in 2008. The simple rules are to read 8 books that were published in 2008 with 4 of them having to be fiction. Crossovers to other challenges allowed and so is the ability to change books at anytime.
This great challenge is being hosted by
3M
.
I am going to wait a bit and see what books I am going to add to this list - and then try to fit them into other challenges.
EDITED: Here is the start of my list:
1.
Dead Perfect - Amanda Ashley
03/12/08;
Review
2.
Light of the Moon - Luanne Rice
4/2/08;
Review
3.
Blue-Eyed Devil - Lisa Kleypas
8/22/08;
Review
4.
Cutting Loose - Susan Andersen
9/19/08;
Review
5.
Line of Scrimmage - Marie Force
10/5/08;

Review
6.
The Healer - Sharon Sala
10/20/08;

Review
7.
The Lady Flees Her Lord - Michele Ann Young
11/20/08;
Review
8.
Call of the Highland Moon - Kendra Leigh Castle
11/25/08;
Review